Went past Petaluma and Sebastopol, where one of my favorite clients are based. Daily Acts is a class act, do look them up and engage with them if you live in the area!
This trip would be out of sorts for us if we didn't stop at some breweries, so… Stopped at North Coast Brewing and picked up a bottle of barrel aged Old Rasputin that should be a nice treat later.
Had a great roadside meal and are now about to leave Arcata towards the Oregon coast.
But not before fixing a road trip snafu… A pebble found it's way to Rusty's windshield, so quick pitstop.
No trip through this area would be complete without a stop/walk in, the easily accessible and amazing, Redwood Park.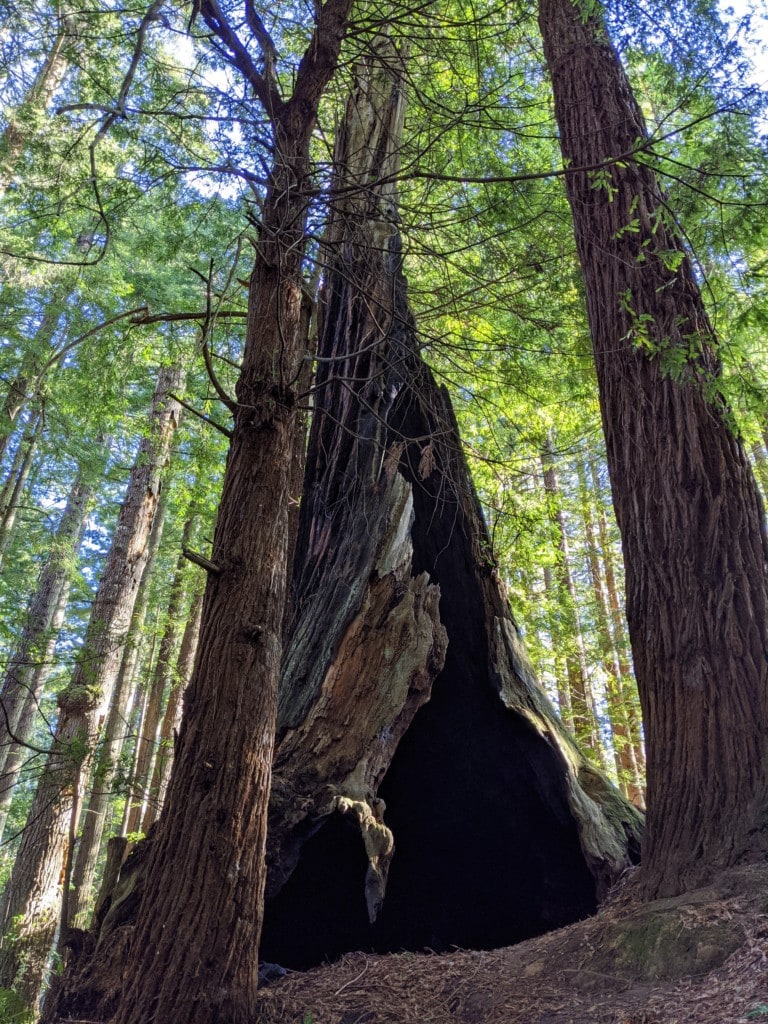 Onward and upward!