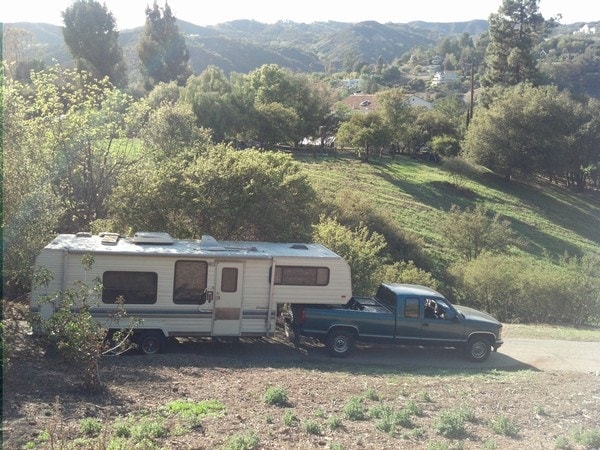 Guess what? It's that time again. What time you ask? Time to move again!!!
Here we are again. Moved into another place and looking to improve upon the land. This time around, lucky for us, we are living in a property owned by good friends. This makes us much more comfortable and creates the spirit of community.
The Garden Project: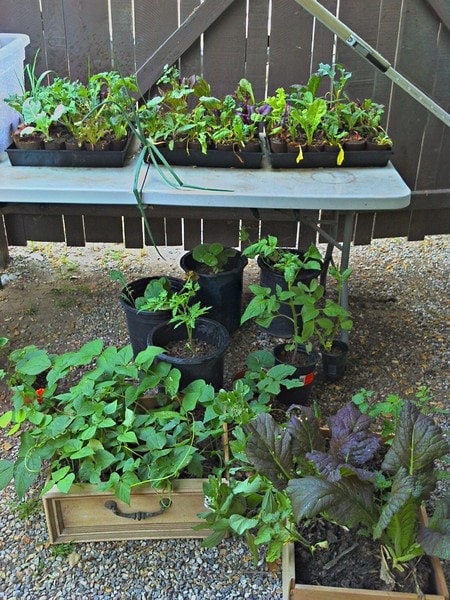 After all the hard work and preparation with the last garden project, I was slightly discouraged to move again. That feeling did not last long though. I decided to move the 3 truck loads of soil, and as many of the plants as I could, to the new place. How could I just leave all that wonderful soil? It would just go to waste as I had to remove all of the garden before finalizing the move and it had become almost saturated with some of the biggest earthworms I've seen. Not to mention all of the plants I had started from seed. I don't know how many gardeners out there feel the same way I do, but the little seedlings and I bonded. It would have been a massacre if I did not move them to, relative, safety.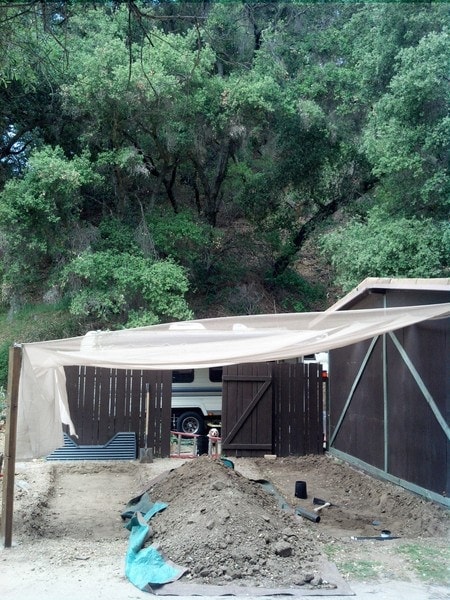 This is the beginning of the new garden project. I decided to dig it down about a foot and fill it with mulch. This is because, just like last time, the soil is heavy with clay so, after saturating the raised bed, the water would pass quickly though and pool on the sides. With this trench, the water will now hang out in the bed's footprint much longer.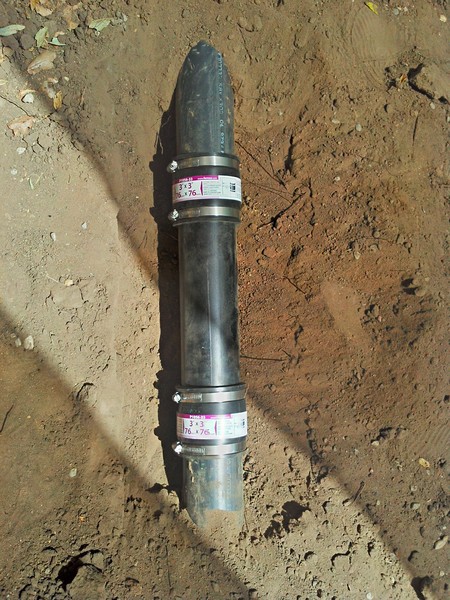 Notice something weird on the bottom of the right bed in the previous photo? Well, be careful when digging people! There could be pipes waiting to jump out at you from any place. In case this happens to you in the future… Remember, no hub connectors are your friends. These couplings are made of some kind of rubber so you can easily slip the replacement pipe without having to disturb lots of soil.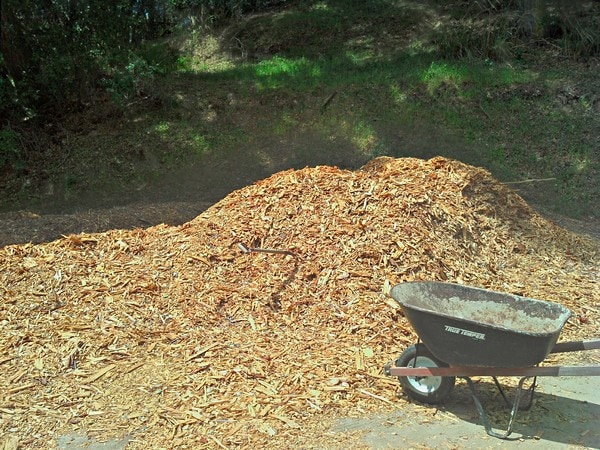 As luck would have it, this place had recently had two large truck loads of tree trimmings dumped. You can call most tree trimmers and have them drop off truck loads for free. This is because they would otherwise have to pay to dump it at a municipal dump site. Try it and never buy mulch again. Just make sure what trees were trimmed. You don't want large quantities of eucalyptus, black walnut or some others as they contain oils that are detrimental to your garden plant's growth. Do your homework :)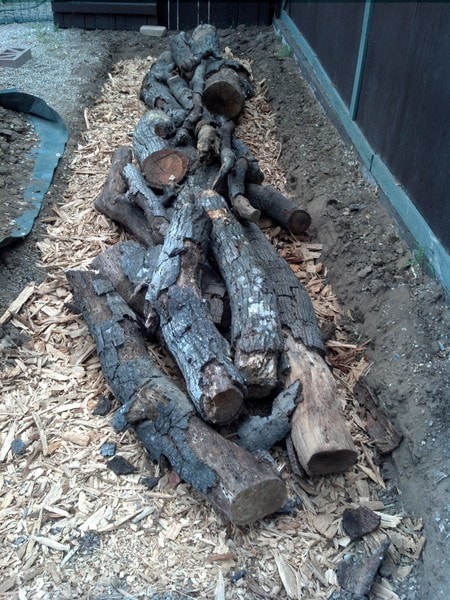 There were also about two tree's worth of old rotted trunks to be cleaned up on site. Lucky for me I know what to do with it! Hugelkulture hybrid anyone?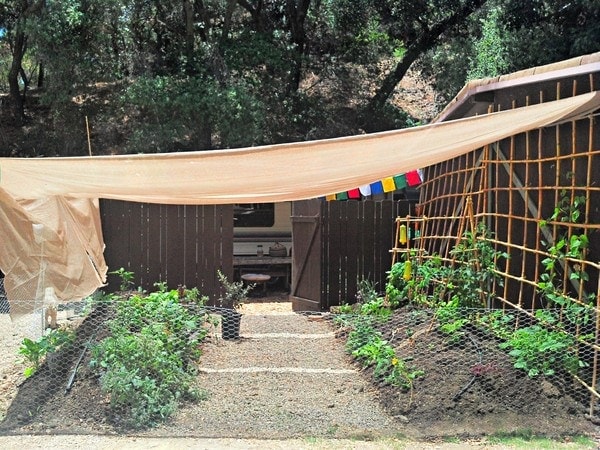 This is the garden project, nearly finished, about one month ago. Today it looks like an edible jungle! Another bonus of this place is it's abundance of Arundo Donax, an invasive species of bamboo like cane. I've, so far, used it to make the trellis on the right of this photo and tomato cages. Soon I'll be using it to replace the chicken wire around the garden with a weaved fence. This stuff has great potential as a structural wall if weaved and plastered with cob. There is some amazing research and structures being built in Spain. This has been done traditionally and is called "cañizo". Take some time to explore Caña Viva.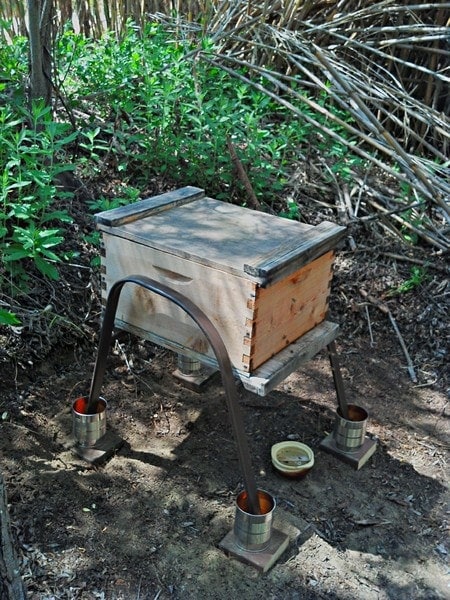 Another recent event, my friend moved out of California and let me split up his hive. Now I, again, have bees under my care.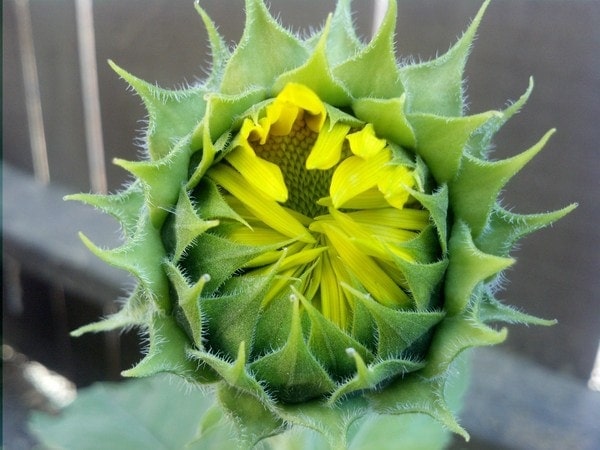 It's a new dawn for the Greenman project. LOTS of things to do and much more to tell. I'd love to hear what projects you have been getting your hands dirty with….
Till next time